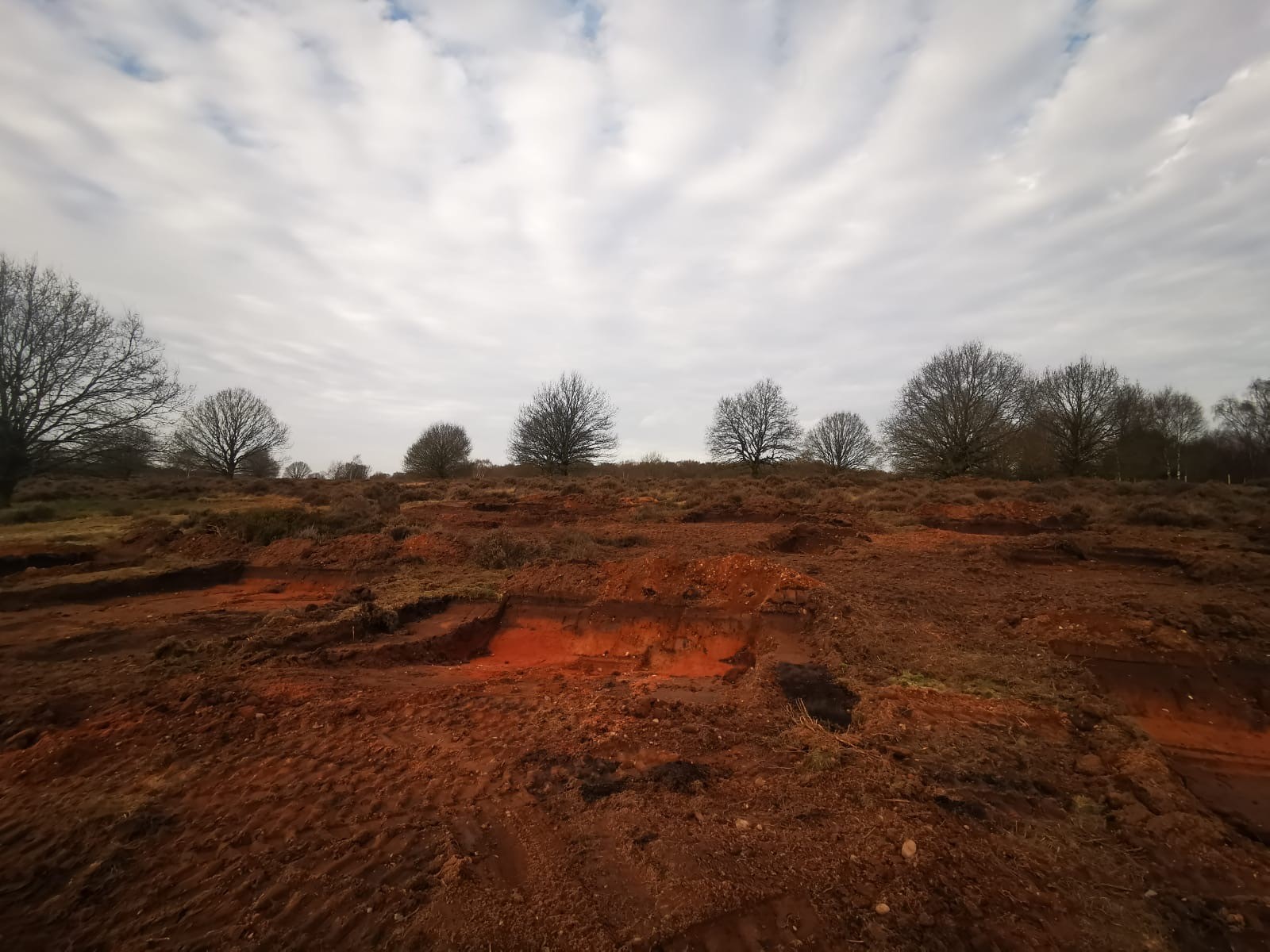 Budby South Forest
Budby South Forest is found immediately north of RSPB Sherwood Forest, it is one of the largest contiguous blocks of heathland remaining in the East Midlands and is a designated Site of Special Scientific Interest, particularly for its variety of invertebrate species. It sits in the heart of a historic landscape and is home to lots of vulnerable and specialist wildlife.
In 2018, a three-year, three-phase project, took place to improve Budby's heathland mosaic and reconnect it to the wider landscape.
Each of the projects were carefully interlinked with the others, and collectively they provide many benefits to nature, offering important new habitats, and improving the experience the visitors have of the reserve.
Miner2Major provided funding for the phase 2 and phase 3 works.
Visit the RSPB website to read more about this valuable work.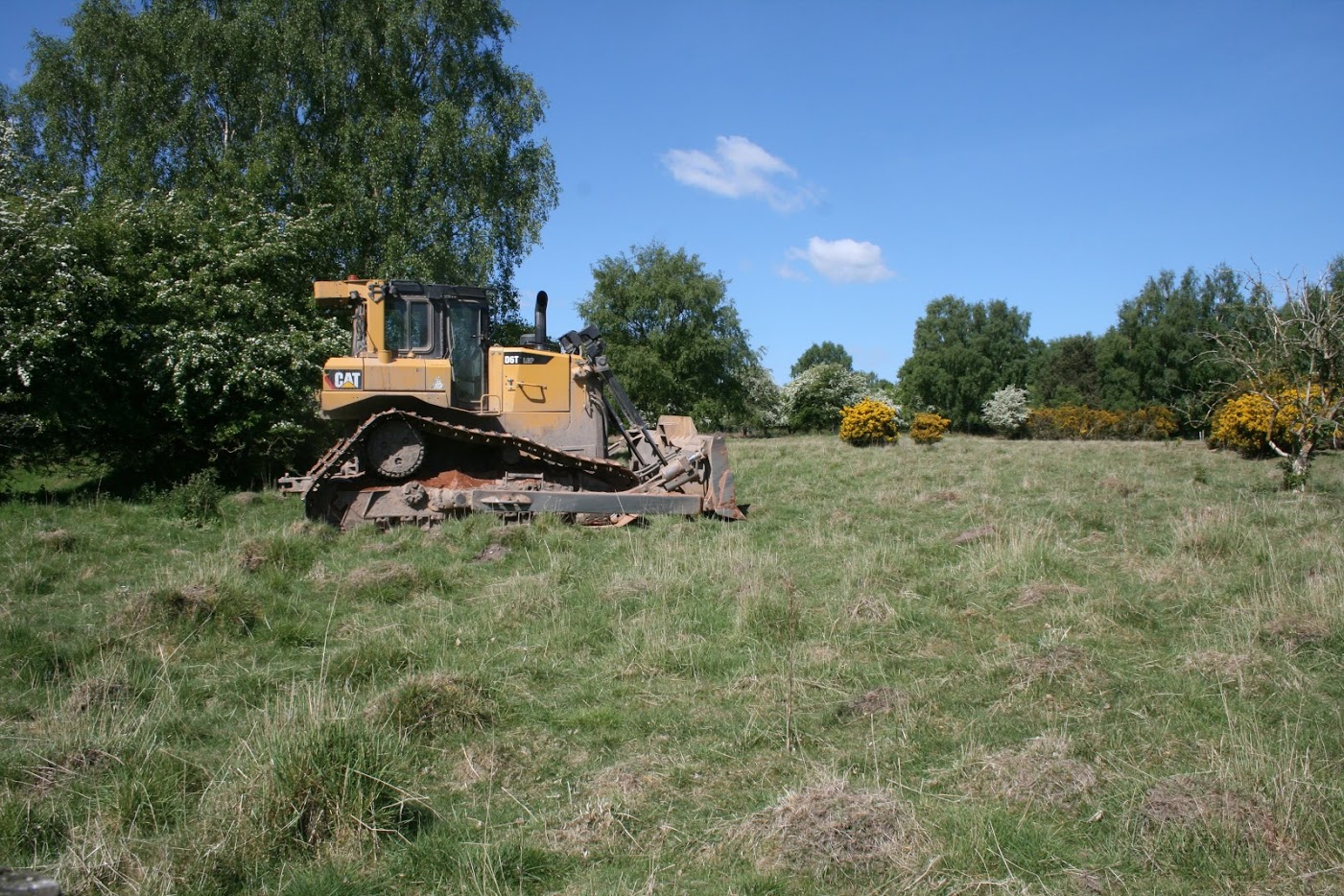 Rainworth Heath Nature Reserve
Once a common habitat on the sandstone areas of Nottinghamshire, this reserve is one of the last remaining areas of heathland in the county. The site is notable for having areas of both dry and wet heath. Bird species to be seen include green woodpecker, tree pipit and turtle dove.
The wettest locations are characterised by peaty pools fringed with sphagnum moss and bulbous rush which occur where water emerges from the underlying rock. These areas are dominated by plants such as purple moor-grass, cross-leaved heath, common sedge and cotton grass, while well-trodden paths support heath rush.
For many years the Nottinghamshire Wildlife Trust have wanted to restore the site of an old farmstead within the nature reserve to heathland but had struggled due to the level of nutrient enrichment in the soils.
Now, thanks to support from the Miner2Major scheme and help from neighbours and long-term partners Harworth Group, the soil has been stripped from the site and an acid grassland seed mix has been sown, after careful checks for breeding birds and reptiles, which will act as a nurse crop for heather over the next couple of years.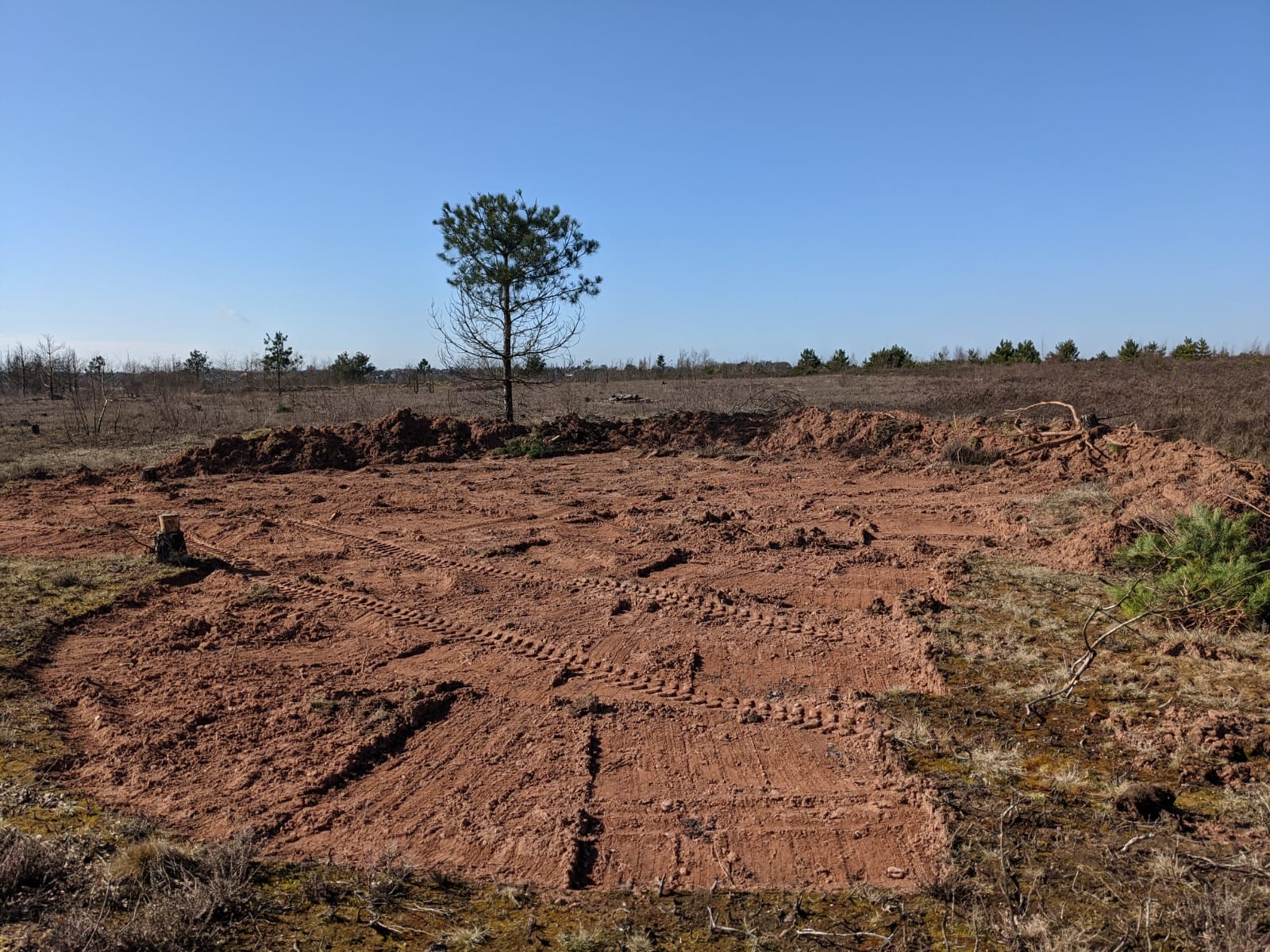 Vicar Water Country Park
Vicar Water Country Park is a designated Local Nature Reserve situated just to the south of Clipstone village. It has been created on the site of a former colliery, transforming this former industrial site into a heathland, woodland and grassland habitat, offering spectacular views across to Derbyshire and Lincolnshire.
Miner2Major has funded the following enhancement works at the site:
13 new shallow scrapes have been created, Each are approximately 100m2 and have been excavated deeply enough to remove the majority of the leaf litter layer and expose the sandy soil layer. These newly created bare ground areas will benefit basking reptiles and many specialist invertebrates.
Scattered small and medium scrub has been removed from the central area of Bower Hill Heath. The brash was stacked to create compact rows and in some instances the brash was added to the base of the scrape arisings to create hibernacula next to these newly created basking spots for reptiles. Not all the scrub was removed in this area as clumps of scrubs and trees are for breeding birds and are also used as territory perches.
Lastly, as part of the heathland improvement on site, selective willow trees and scrub has been removed from around the edges of an existing pond. Deepening and enlarging it in this way will give the pond enough capacity to maintain water through spring and into the summer months, which will benefit amphibian breeding and provide a source of drinking water through spring and well into summer.