The Big Draw: Time to Connect 2023
The Big Draw 2023: Time to Connect will help join six nature and heritage sites across the county in the form of a brand-new art trail!
We have joined Inspire for this year's Big Draw project to help leave a legacy of artworks in key locations across Sherwood Forest.
We are delighted to be working with visual artists Mandy Keating, Tracey Meek and sculptor Chris Campbell who will work with groups across the chosen venues to create the artworks.
This work is part of a wider national project working with renowned portrait photographer, Alistair Morrison. Alistair has created Time to Connect, photographing people and places around the UK and Nottinghamshire is the starting point for this journey! 
Take Time to Connect to new people, places and environments. Look out for the exhibition and workshops at an Inspire Library near you. Find out more about the project.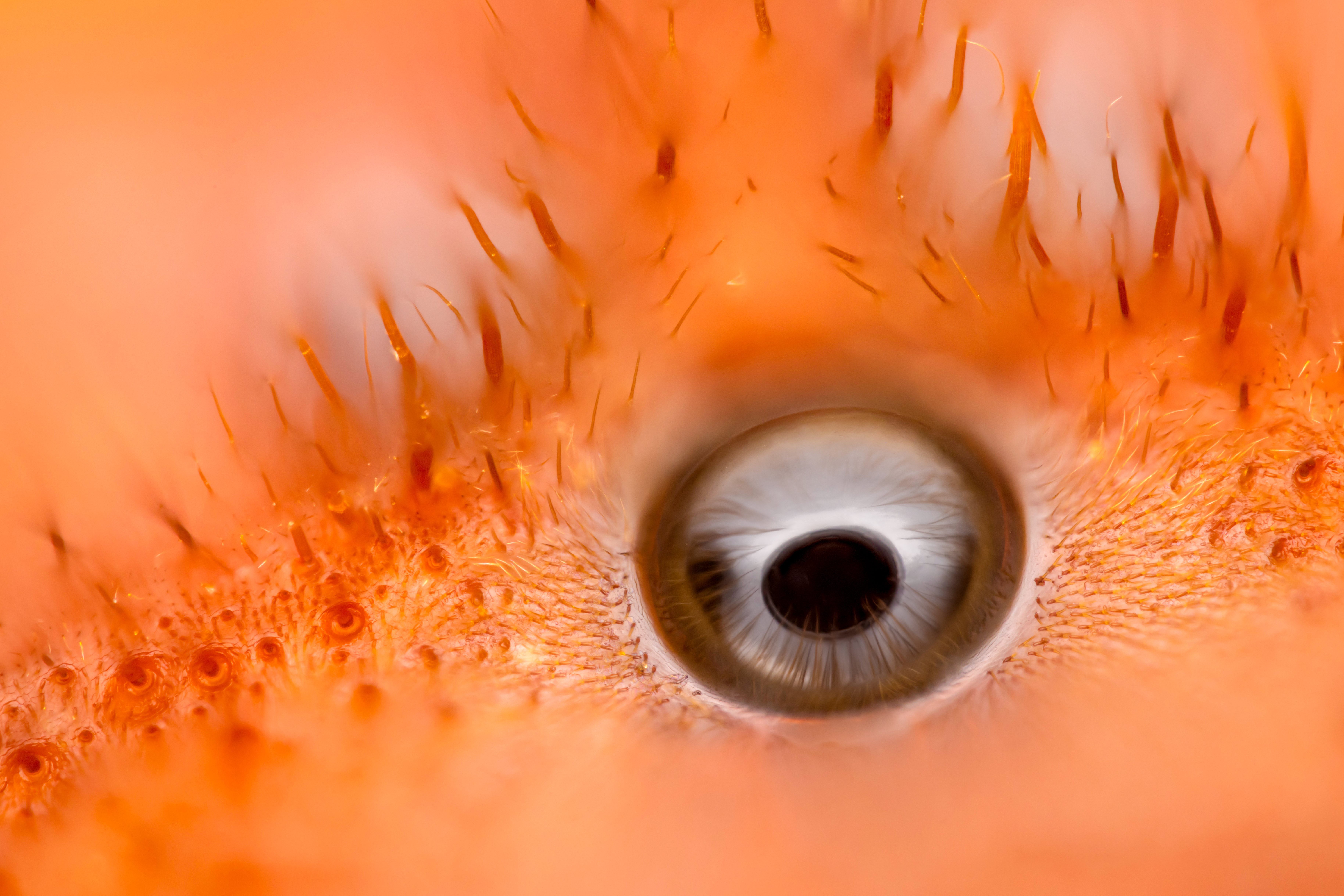 Sherwood Forest Up Close Exhibition
An exhibition of images by natural history photographer Alex Hyde showcasing some of the special species of Sherwood Forest close up and in fascinating detail.
Sherwood Forest Up Close is a fascinating insight into the smaller, often hidden species that are essential to the complex ecosystem of the Sherwood Forest landscape.
The Miner2Major project has commissioned natural history photographer Alex Hyde to visit sites across the Sherwood Forest area to open our eyes to the wonder of these species. 
A selection of his photographs from these visits have been used to create the exhibition.
Alex has won the Hidden Britain category in both the 2015 and 2017 British Wildlife Photography Awards.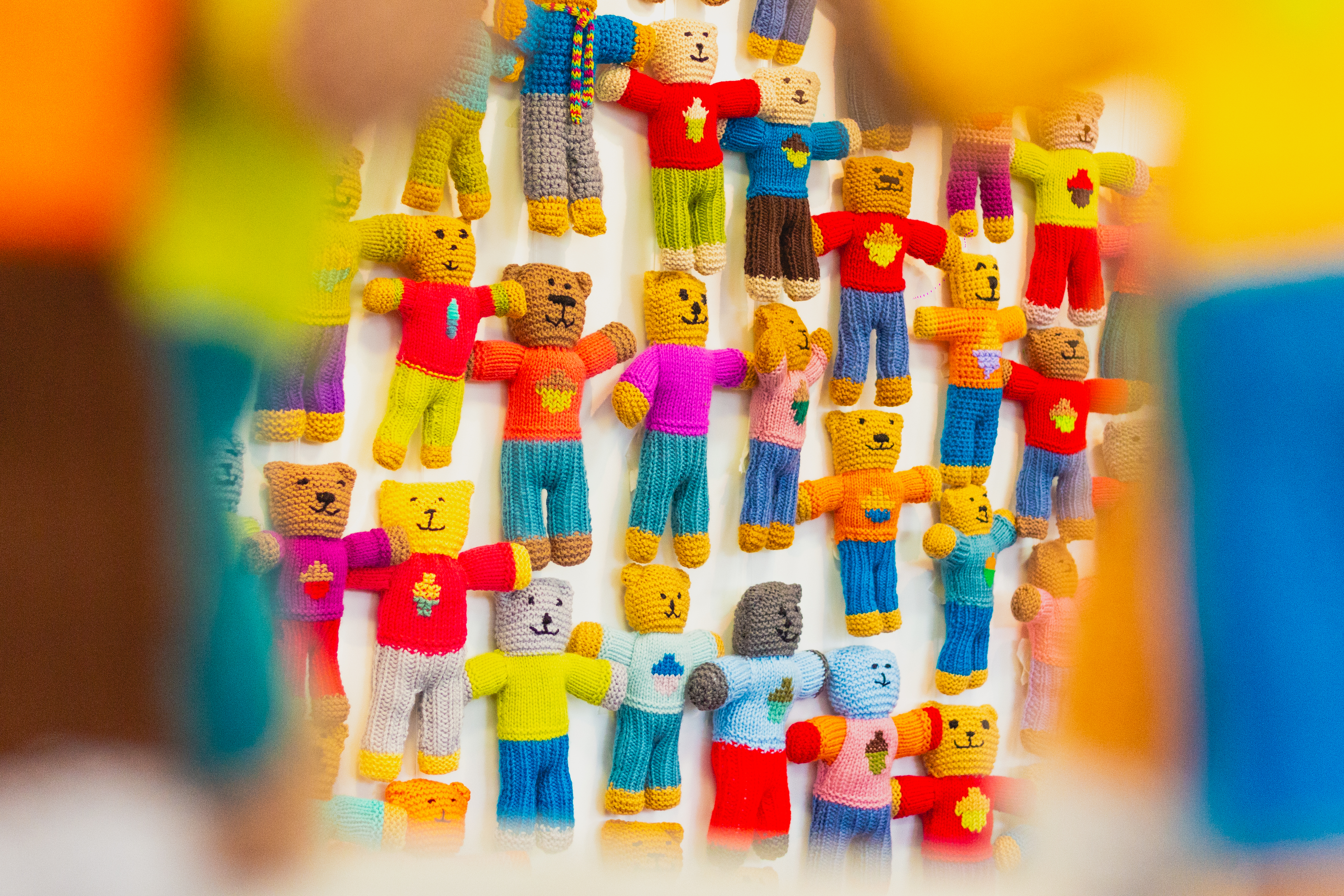 Brave Bears Knitting Challenge 2023
We worked with Nottinghamshire Police, Newark and Sherwood District Council and Creative Lives for Inspire's 2023 Charity Knitting Challenge supporting Nottinghamshire crafters to make Brave Bears for charities working with children in times of need. 
Textile designer Megan Crook designed the Brave Bear knitting and crochet patterns, decorated with a special Sherwood Forest acorn motif as a nod to the local area. Hundreds of Nottinghamshire crafters embraced this years' challenge, collectively handcrafting 881 Brave Bears that went on public display over the summer at Mansfield Library before they went on to join the ranks Nottinghamshire Police with a very special mission. 
No teddy bear's picnic is complete without its own mini knitted feast, a delightful addition to the exhibition which was kindly donated by Cotgrave Library Crafters. 
Steve Little, Scheme Manager at Miner2Major, said: "What an amazing response by Nottinghamshire crafters to this year's Inspire Charity Knitting Challenge. Hundreds of Brave Bears of different sizes and colours looking fabulous in their acorn jumpers and ready to bring comfort".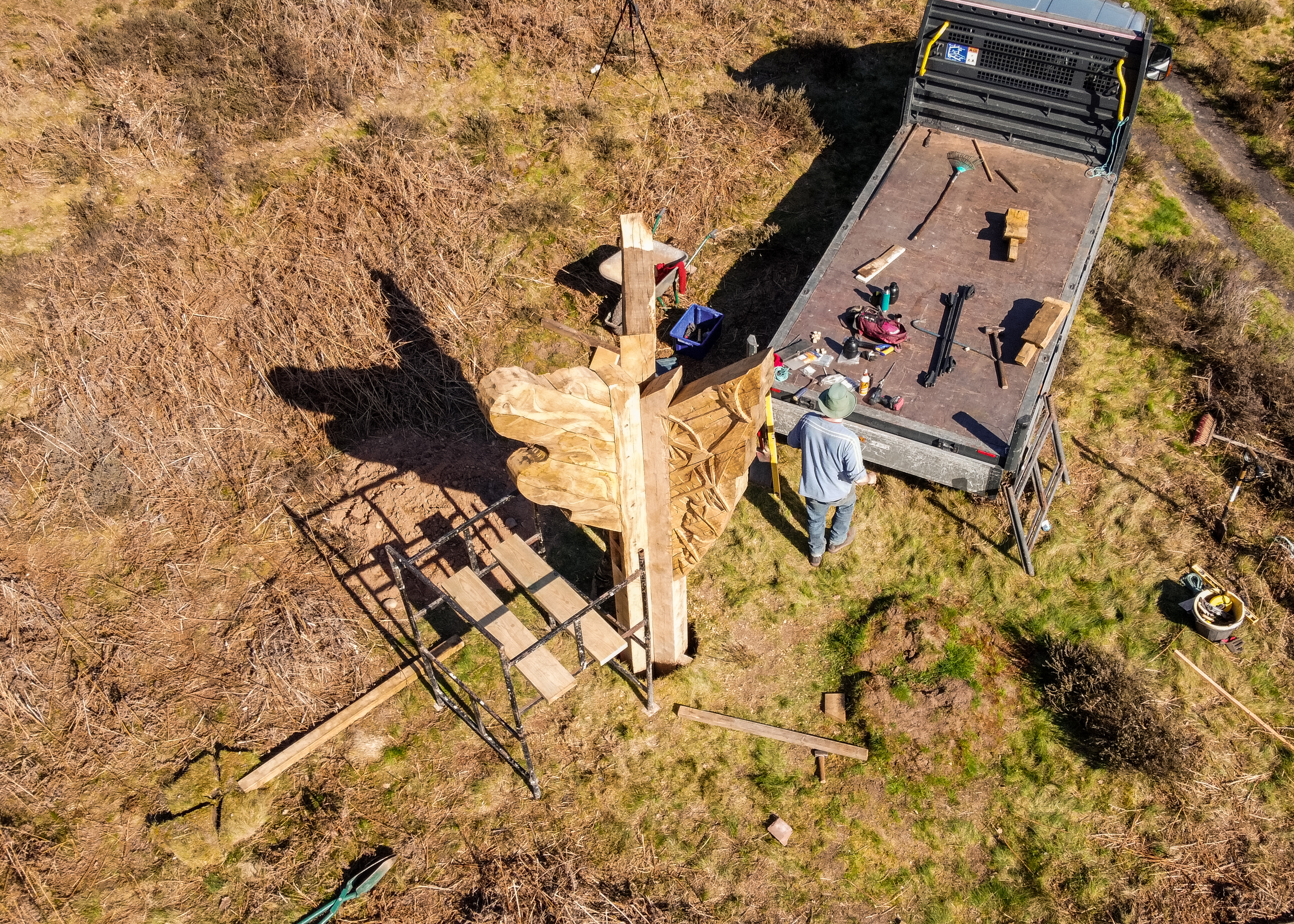 Arrow Sculpture Unveiled at Rainworth Heath Nature Reserve
Nottinghamshire Wildlife Trust proudly unveiled its new sculpture at Rainworth Heath Nature Reserve last week – a giant oak arrow - which pays tribute to the area's captivating heritage, it's past and present and deep connection with local legends. The sculpture is the result of a year-long engagement project, delivered by Inspire Youth Arts through Miner2Major.
The sculpture was created in collaboration with young people from Dawn House School, Joseph Whitaker School, and the Nottinghamshire Wildlife Trust Young Rangers. Artist Richard Janes facilitated workshops with the schoolchildren, working with them on themes of mining, local heritage, and nature over the last year. The children were introduced to wood carving techniques then given the opportunity to 'make their own mark' and add their own carvings to the sculpture themselves under Janes' guidance. The sculpture's final design features an image of a miner and local wildlife species from the Rainworth Heath site.
Crafted entirely from oak, the final artwork resembles a colossal arrow shot into the ground. Purposefully designed to fuse the rich history of the area with the local landscape and blend into the natural surroundings of the reserve.
The oak arrow sits at the heart of the Rainworth Heath site and will weather naturally. Visitors to the area are encouraged to come and see the sculpture and discover more of the site and its local walks – which is located adjacent to the former Rufford colliery site. The Rainworth Heath Nature Reserve is managed by the Nottinghamshire Wildlife Trust and is one of the last remaining areas of heathland in Nottinghamshire, home to many species of birds, insects, and plants in the heart of the Sherwood Forest area.
The project has been a creative way to engage young people in Nottinghamshire with the natural landscape and local history. Sculptor Richard Janes is currently working with both schools involved the project and will be producing sculptures for each school that link with the Rainworth Heath work.
Sherwood Voices
Put on your walking shoes and step into Sherwood Voices!
We've created a series of six audio walks, written and directed by Excavate's Andy Barrett, and led by Sherwood people, who will take you on a journey through the stories and culture of the Sherwood Forest area.
These walks have been created through hours of conversation with people from across the area, and alongside our storytellers you will hear from shepherds, anglers, undertakers, park rangers, vicars, schoolchildren, and many others. Each walk responds to the sights and sounds that you will come across on your journeys, and each delves into the past, the present and something of the future.
Each walk lasts around two hours and detailed instructions on where to go are part of the audio. You shouldn't need a map, but you can read a description of the walks in the booklet along with a rough sketch of the route. There are a small number of MP3 players and headsets available at each location that can be used for a small deposit. 
The audio can also be streamed from a number of streaming platforms, including Spotify,  Audible and Inspire - Culture, Learning, Libraries.
Download the audio and booklet here. 
Sherwood Voices is led by Excavate and supported by Inspire, Miner2Major, The National Lottery Heritage Fund and Arts Council England.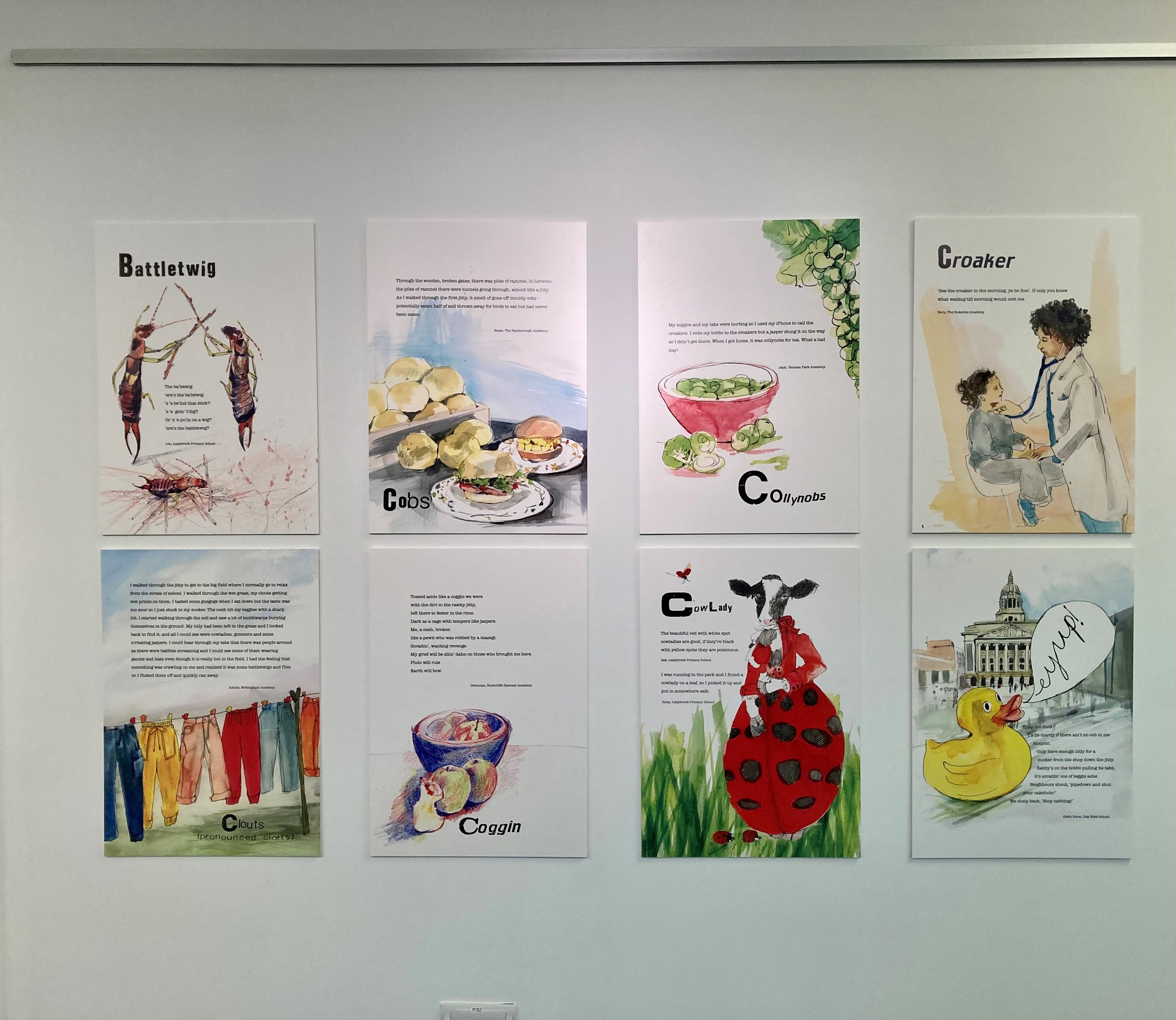 Lost Words of Nottinghamshire 2022
We worked on The Lost Words of Nottinghamshire project in 2022 with Inspire, which aimed to engage local school children with local language and dialect. Language is an important part of local identity and there are many dialect words which are typical of Nottinghamshire. Language is constantly changing and often younger people may not be aware of such words and therefore some of these words might soon disappear. 
The project was supported by local artist, Hannah Sawtell and poet Andrew Graves, who ran workshops with local schools. 
The work produced by pupils was celebrated and shared in a touring exhibition around six Nottinghamshire Libraries, supported by Inspire Libraries and Miner2Major funding. The exhibition was accompanied by adult workshops with Andrew Graves in libraries. 
As well as the virtual exhibition, More Lost Words of Nottinghamshire: the digital book with the entire collection of poems is out now and can be viewed online.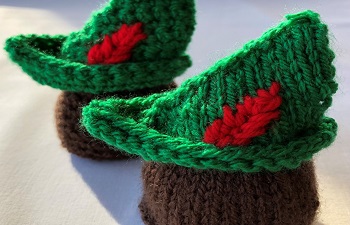 Knittinghamshire 2021
In 2021 we joined the RSPB at Sherwood Forest and Inspire to support Nottinghamshire crafters to take part in The Innocent Big Knit and raise money for Age UK.
Juliet Bernard, hand knitting guru, and designer and former editor of The Knitter Magazine designed a miniature Robin Hood hat for Notts crafters to knit and crochet!
These hats were collected and became part of a touring exhibition before being donated to Innocent Drinks where they adorned the lids of their smoothie bottles in 2022.
Visit the Inspire Charity Knitting Challenge to find out more about the project and see their online Knittinghamshire exhibition.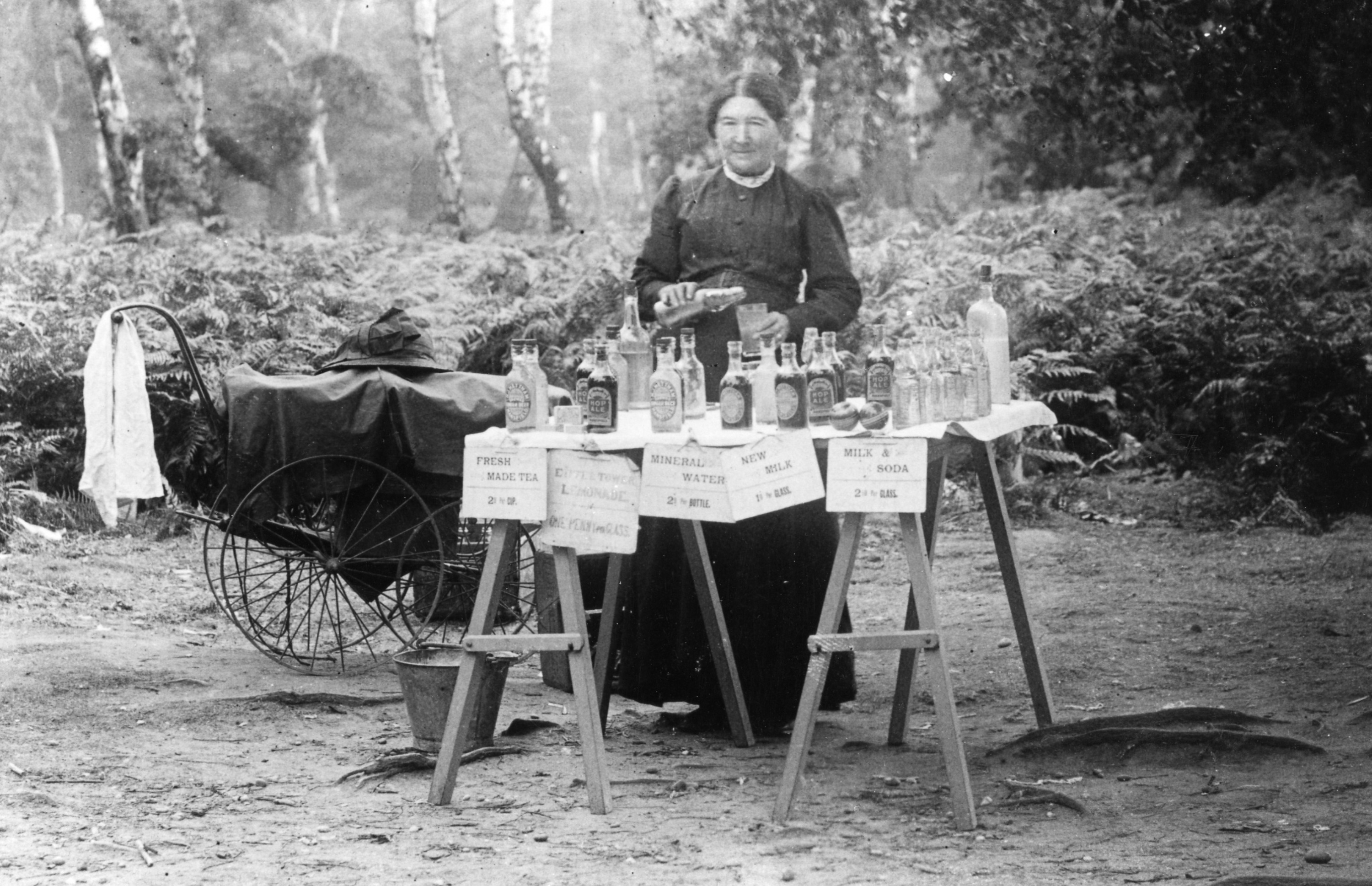 Poetry Place
Working with Inspire, we created a series of two-part poetry workshops, using fascinating archive photography, from Nottinghamshire Archives, featuring the people, landscapes and stories of the area as a starting point for participants' own poetry.
Under the guidance of acclaimed poet and educator Sue Dymoke, aspiring poets were encouraged to create their own imaginative responses to the images; exploring different ways of responding to sources of inspiration.
A selection of the work produced was included in a library-touring and online exhibition launched in late 2021.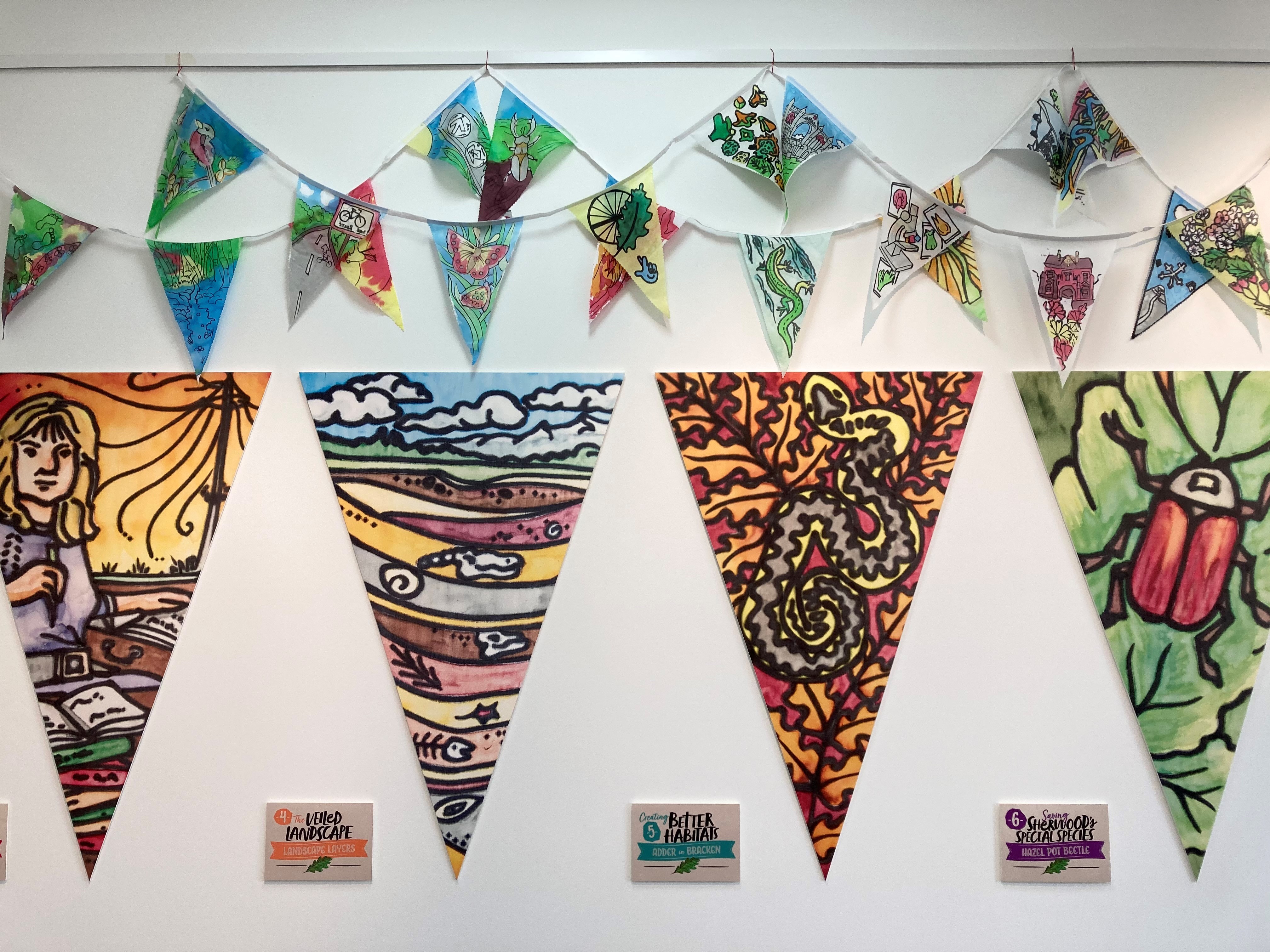 The Big Draw 2020
Throughout 2020/2021 we worked with Inspire to join a worldwide celebration of drawing in the annual Big Draw Festival. The Festival is made up of a collection of thousands of creative events, activities and workshops across the globe run by organisations big and small; from individuals to entire cities!
The 2020 theme of the festival was 'A Climate of Change – The Big Green Draw'.
In spring/summer 2020, we worked with local groups across the Miner2Major area to collectively create 200 metres of festival bunting, where every triangle was a hand-painted artwork to celebrate the diverse wildlife, important habitats and rich heritage of Sherwood Forest.
Artist Jess Kemp created a video tutorial and a set of printed 'How To' instructions, which were issued to the participating groups, along with a kit of all the materials and equipment.
By October 2020 the bunting was complete and began its journey on a travelling exhibition of Inspire libraries across the county, due to complete in July 2021. From then onwards the bunting will be used at festivals across the Miner2Major area alongside our travelling exhibition
If you don't get chance to see the bunting in one of the exhibition locations don't worry, Inspire have created an online version so you can see some of the amazing designs created.
Visit Inspire's Virtual Exhibition- The Big Draw 2020: A Climate of Change on Inspire Culture website.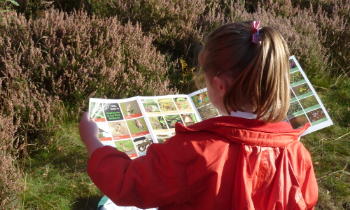 Activity Sheets
Working with Inspire we've created a selection of activity sheets inspired by the rich heritage of Sherwood Forest designed for the whole family to have a go at. The activities include making a bug hotel or hazel pot beetle, exploring historical mapping and creating family trees.
View all of the Sherwood Forest activity sheets on the Inspire website.