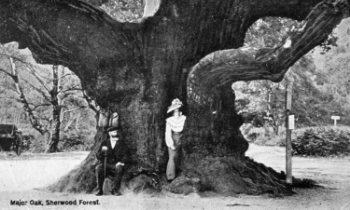 From around 1850 onwards, Sherwood changed beyond all recognition. Technological improvements in mining allowed the coal seams that dip ever more deeply from West to East under Sherwood to be exploited at long last, and new collieries were sunk every 20 years or so. Hundreds of new houses were built on the edge of historic villages: new homes for the thousands of people who moved here from all over the UK. New mineral railways lines snaked through the landscape, linking mines to markets. The expansion in mining also led to an increased need for cheap timber, which was supplied by new plantations of rapidly growing conifers. Alongside these changes, tourism was growing, and not just for the rich but for all types of people. Visitors came to Sherwood in ever-increasing numbers, to see the home of Robin Hood and to admire the area's natural wonders, particularly the Major Oak. The World Wars also had a profound affect upon the Sherwood Landscape due to the increased needs for timber and coal, plus new demands for space to house and train soldiers. The inevitable outcomes of the increased industrialisation of the landscape, followed by successive post-war funding crises, have been environmental deterioration and habitat loss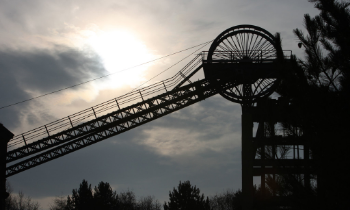 This project will explore the significant change that the Sherwood Forest landscape and society underwent in the period 1850 – 1950 through a series of interlinked Primary school research projects. The schools will explore the period by examining the following themes: the impact of war, mining, transport, mills and gardens
We are aiming to work with a minimum of 15 schools across the Miner2Major area during the lifetime of the scheme.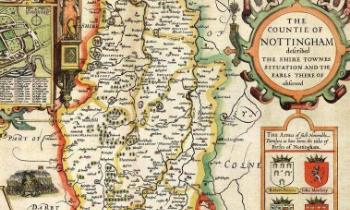 Each school will be provided with learning resources that will include:
Research into the theme, including maps, photographs and other pertinent documents
Activities for the students to complete
Integrated school visits
Integrated school talks
The aim of the learning resources are to provide the school with all of the information as well as the activities needed to deliver the research on the particular theme. The trips and talks will be complementary to the themes and will offer the students the opportunity to leave the classroom and gain an enriching experience.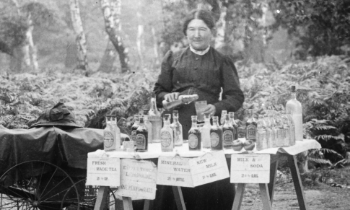 There will also be an end of project conference aimed at teachers, teaching professionals, local history groups and heritage professionals to celebrate the project's achievements. The conference will also identify best practice for embedding local heritage into the Primary school curriculum.
The team have been working on procurement for a consultant to deliver the ambitious Century of Change project. The team are pleased to announce that Innovate Educate Ltd have been appointed to deliver the project. We are looking forward to working with them over the next three years.