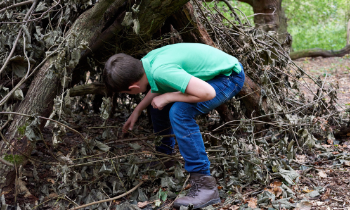 Community Grants Scheme
In January 2020 Miner2Major launched the first community grant scheme. The scheme was run by Nottinghamshire Community Foundation who are an independent charity that help organisations provide community grants to Nottinghamshire.
The scheme closed for applications on the 30th of March. A virtual panel meeting was held on the 21st April and we are pleased to announce that we are awarding the following groups grants:
·        Edwinstowe Parish Council, to support their Book Festival on tour initiative helping people explore heritage and culture, £1,000
·        Mine2Minds Education, to support a project that will explore the historical and social significance of mining banners, providing education sessions and dementia support workshops, £1,000
·        Sherwood Forest Trust, to support the Major Oak Woodland Festival, £1,000
·        Social Action Hub, to support a week-long summer play activity promoting nature and Sherwood Forest, £1,000
·        St Mary's Church, Edwinstowe, to support the creation of Robin Hood characters and Piers Plowman characters to be displayed in the Churchyard and used at events, £502
Due to the ongoing issue with Covid-19 Miner2Major will work closely with the groups to ensure that they are able to complete their projects.